Back to all posts
Posted on
Farewell Parade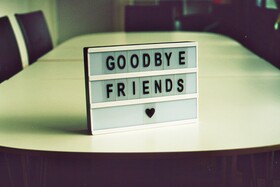 Farewell to all our students, parents and staff for the 2019-2020 school year! We are wishing everyone an amazing summer with your family! Remember to read, play games and get outside and enjoying the sun this summer!
On Tuesday, June 23 Kindergarten is hosting a Kindergarten Parade from 11:30 - 12:30.
The On My Way and Grades 1-3 will have their farewell and welcome to summer parade from 12:30 - 1:30.
For everyone's safety: Drive in from the entrance of Vera M. Welsh and drive out turning left to the main road (103rd Street).
We will all be physically distanced. Please stay in your vehicle.