Back to all posts
Posted on
Going On A Bear Hunt!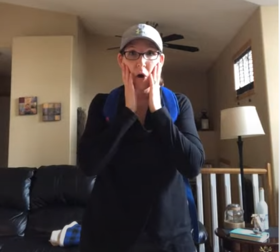 Hooray! Hooray! It's May!
Mrs. Biollo is taking us on a Spring Bear Hunt.  Are you ready to go through the long wavy grass, through the thick, gooey mud, and into the cave... What will you find there?
Send pictures of you enjoying your Bear Hunt to rachelle.best@nlsd.ab.ca, and I will post it to our website and Facebook page. 
Enjoy the Bear Hunt!
Going On A Bear Hunt was used with permission from MusicPlay (www.musicplay.ca).