Back to all posts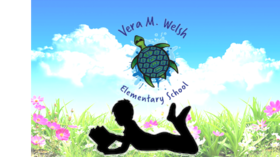 As our school year comes to a close, we have much to celebrate and many happy memories. It was another great year here at Vera M. Welsh and I thank all of our students, their families and our staff for helping us be the best we can be. On behalf of staff, I would like to express our sincere thanks to our parents and guardians for the support and co-operation this past year as we worked together.
I would like to thank our hard working and caring staff members who have made a huge difference to our students. Their commitment is outstanding and our kids are the beneficiaries.  Vera M. Welsh Elementary school is a great school because of the amazing people who work together for one goal  - students' success! 
As the Principal of our school, it has been a great help working closely with all of you and I thank you for the support. I would like to wish you all the very best for the summer vacation and look forward to welcoming you all back, refreshed, for what will be an exciting, new 2019-2020 school year.
Join us for our 'Meet the Teacher' afternoon from 1:00– 3:00 pm on Friday, August 30th.   Class supply lists for next year will be sent home with the report cards and can be purchased from a variety of local retailers.
School resumes on Tuesday September 3, 2019!
We hope everyone has a great summer break!
Samear Abougouche