What Time Is It Mr. Wolf
Mrs. Hudson Explains the Game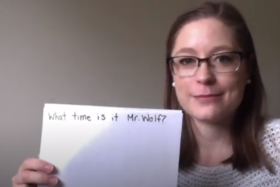 Join Mrs. Hudson in a new math game- What Time Is It Mr. Wolf?  You'll need dice, 2 pieces of paper, a pen, and some counters (cheerios, bread tags, buttons, etc.).  
Make a graph and take a picture and send it to us.  We would love to see you!! 
Email your pictures to rachelle.best@nlsd.ab.ca
Let me know if I can share your picture online.  We look forward to seeing you have a fun learning experience.  
Click here to access the video. 
Learning From Home Is Fun!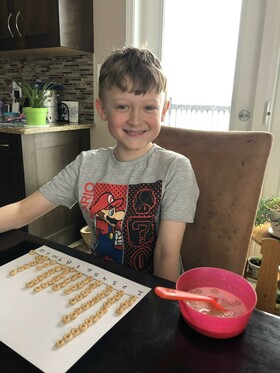 Yesterday we sent out a video to help students learn a new game.  Learning at home is fun!  Jackson sent us a picture of his graph and if you check out Mrs. Hudson's video you'll see their graphs are different.  What sum and difference showed up the most for Jackson? What sum and difference will show up most for you?
So great to see you playing a new math game, Jackson!
What Time Is It Isabel?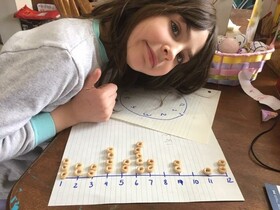 Looks like it's a thumbs up for the game from Isabel! Sure is nice to see you, Isabel!  It looks like you are having fun and doing a great job of graphing your results. 
Her graph looks different too.  Which number had the most rolls?  Which numbers had the least?  What will yours look like?  Send them in we love to see you! We can compare our graphs.  
What Time Is it Lara?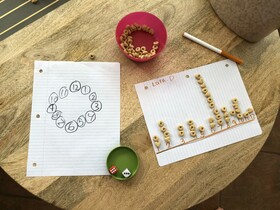 Thanks for sending us your graph.  It looks different than the others.  Which number's sum or difference was rolled the least? Which one was rolled the most?
What does your graph look like? 
What Time Is It Jaxson?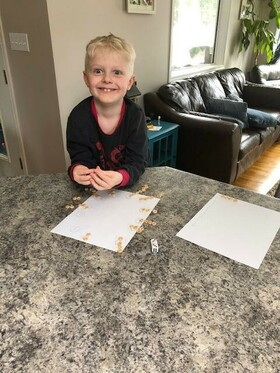 Jaxson rolled the dice and added and subtracted to complete his clock.  Can you see which sums or differences showed up the most? Which ones showed up the least?  
Is your graph different than his?