Back to all posts
Posted on
Blasting Off Into Home Learning!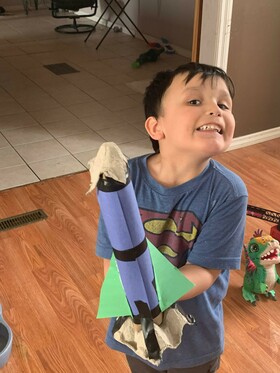 Hey all!
We hope things are going well for you.  The launch of our first week has been full of learning and fun for all involved.  Thank you so much for your patience as we get this all figured out.  The connections we have had with students and families have definitively put smiles on our faces.  We are hoping you are experiencing the same.  
Mrs. Robin's kindergarten class has been having fun with their reading with an astronaut home learning activity.  It was great to see Joseph's creation with his smiling face.  This was an extension activity from last week's lesson.