Health and Wellness
There are many programs and initiatives underway at Vera M. Welsh to promote health and wellness in our school.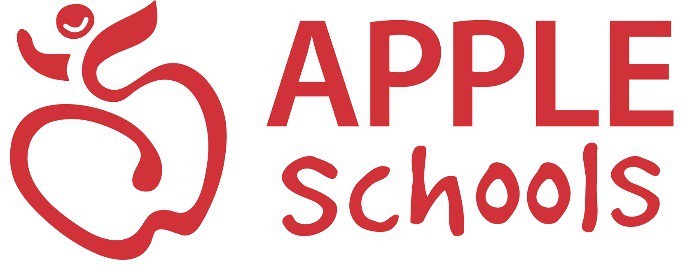 We are an APPLE School.  What Does That Mean?
It means that your child's school, Vera M. Welsh, strives to provide healthy options whenever food is served at school.  It also means that this school receives funding from APPLE Schools, a health promotion organization.  Every APPLE School has a designated School Health Champion who will ensure that active living, healthy eating and mental health remain a priority throughout the school year.
1. Does APPLE Schools have criteria for what I pack in my child's lunch or for snacks?
No, Apple Schools is not about policing food choices or creating shame for students.  The project has no messages about good vs bad food or calories.  APPLE Schools promotes balance and uses Alberta Health Services recommended language to talk about food choices.  The language is stated as choose most often, choose sometimes, and choose least often.  
2. Can I bring treats for a special occasions?
Sure you can. Vera M. Welsh Elementary School has a Nutrition Policy.  This Policy states many things, however it does state that for Special Functions foods and beverages from the Choose Most Often will be offered.  Items from the choose most often are highly encouraged to be the focus of special occasions, though the policy does state that items may be included from the Choose Least Often category.   As an APPLE School we are working hard to focus more on the Choose Most Often category and reduce the exposure to the Choose Least Often category.  To learn more about choose most often foods contact APPLE School Mentor Tina Skakun for ideas, tips, and lists of Choose Most Often Foods.
3. Can I help with APPLE School initiatives?
Absolutely!! Find out from the school principal, Mrs. Robb who the designated School Health Champion is at Vera M. Welsh.  They would love to have your input and support for healthy initiatives in our school.  Support could include sitting on our CORE Committee, assisting with our family games night, helping with our monthly campaigns and many many other healthy initiatives taking place in the school.
4. Where can I go for health resources and ideas for healthy celebrations?  
In our monthly newsletters we will have many ideas to celebrate upcoming holidays in a healthy fashion.  This year we are also promoting our Birthday Book initiative.  Talk with School Health Facilitator, Tina Skakun, for more ideas on this.
Student Advocacy Counselor
Our Student Advocacy Counselor works with the principal, teachers and parents to ensure that each child is provided the best possible learning and social environment. 
The Student Advocacy Counselor,  along with other specialists from the School Division, work to provide information about children and how they learn. With this information,  school is better able to adjust the child's program. 
Through preventative programs offered to each grade level, the emphasis is placed on practical personal development skills for the students. The Student Advocacy Counselor also talks with children who seem to be having difficulty adjusting to some aspect of their environment. This may involve meeting with the parents, teachers or other concerned individuals in an effort to help the child. 
If you have any particular concerns regarding your child, please feel free to contact our counselor or family outreach worker at 623-4672.
Successful Families, Successful Kids
Vera M. Welsh is fortunate to have a Wellness Coach through the Successful Families, Successful Kids project. The project is funded through the province-wide Mental Health Capacity Building in Schools initiative to provide mental health prevention and promotion programming at our schools and in the community. Some of the services/supports provided within the schools are Rainbows grief and loss or divorce and separation groups, yoga and mindfulness, relaxation groups, Zones of Regulation, parent information and support, referrals to community agencies, information sessions (mental health, morning/bedtime routines, stress), and universal mental health prevention and promotion activities. The wellness coach offers support for students and families to deal with a variety of issues so they can be successful at school and/or home.