Back to all posts
Posted on
Mrs. Lloyd's Playdough Math Challenge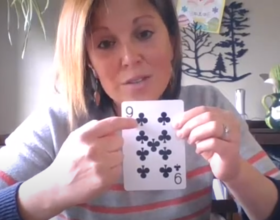 Mrs. Lloyd shares with us how to make playdough and use that in a fun math challenge.  You'll need a deck of cards or your own homemade number cards and some playdough.
This is a fun way to learn your numerals and how to represent them.  
Fun + Learning = An Excellent Learning Experience. 
How to make playdough video. 
Mrs. Lloyd's Playdough Math Challenge video. 
Send your "Playdough Math Challenge" pictures to Mrs. Best:
rachelle.best@nlsd.ab.ca
Have a fun-filled, learning day!