Back to all posts
Posted on
January Calendar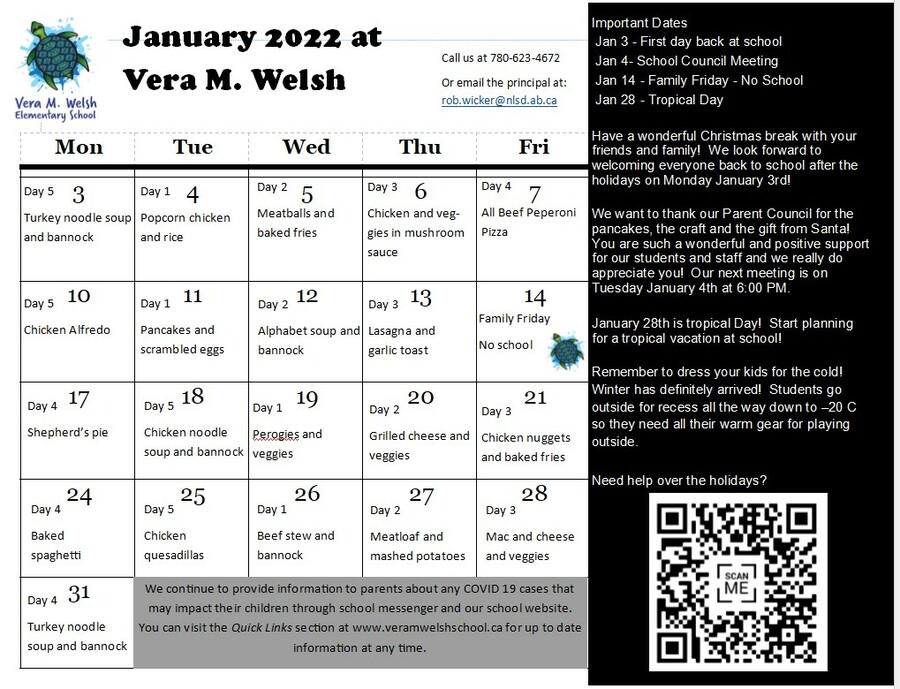 Important Dates
 Jan 3 - First day back at school
 Jan 4- School Council Meeting
 Jan 14 - Family Friday - No School
 Jan 28 - Tropical Day
Have a wonderful Christmas break with your friends and family!  We look forward to            welcoming everyone back to school after the   holidays on Monday January 3rd! 

We want to thank our Parent Council for the   pancakes, the craft and the gift from Santa!  You are such a wonderful and positive support for our students and staff and we really do appreciate you!  Our next meeting is on Tuesday January 4th at 6:00 PM.
January 28th is tropical Day!  Start planning for a tropical vacation at school!
Remember to dress your kids for the cold! Winter has definitely arrived!  Students go outside for recess all the way down to –20 C so they need all their warm gear for playing outside.