Back to all posts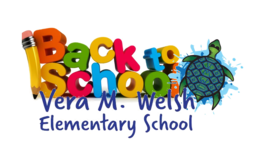 Welcome back to another school year to all of the students, their families and our staff.  We would like to extend a special welcome to our new Kindergarten students and their families, as well as any new students to our school.  We look forward to working with you all and doing our best to ensure that it will be a positive and successful year for you all.  Our admin team is officially back at school and we are working hard preparing for opening day. 
We are a K-3 school with a group of very talented and dedicated educators.  Our overall goal is to ensure that our students experience great success in a safe, warm and welcoming environment. 
Class lists will be released at 10:30 AM on Tuesday August 25th.  The best way to find out which class your child is in is to log into the PowerSchool Parent Portal.  If you need help with using Parent Portal please call the school at 780-623-4672.
Class supply lists can be found on our website and can be purchased from a variety of local retailers.
The first day of school for half of our students (last names that begin with A to J) is Tuesday September 1, 2020.  The first day for the rest of our students (last names that begin with K to Z) is Wednesday September 2, 2020.  Families that have children with different last names can call the school to make arrangements for their children to attend on the same day.
If you are new to our school and would like to register your child please click here to access the registration forms.  You will need to provide citizenship documentation as part of the registration process (birth certificate, passport, citizenship papers), so please have a photo or scan of your documents ready to upload throughout the registration process online. If you have any questions, please feel free to call us at 780-623-4672.
On behalf of the Vera M. Welsh Elementary School staff, I wish you all an enjoyable 2020-2021 school year! 
Best Regards,
Rob Wicker
Principal
Vera M. Welsh Elementary School