Back to all posts
Posted on
Wishing You All A Very Merry Christmas & The Best in 2020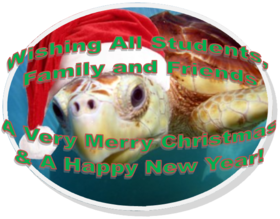 The lights are shining brightly and the hustle and bustle of the holiday season is upon us.  I would like to wish all of our Vera M. Welsh Elementary School parents, students and friends a safe and happy Christmas and holiday season. The month of December is a busy and wonderful time of year and we are grateful for the growth that each of our students has experienced and the fun we have had along the way.
Thank you to all parents that could attend and take part in our holiday activities and field trips at our school this past month.  We are very proud of the excellent job that our students and staff did in preparing and performing at the Christmas concerts during this last week of school. Special thanks to Mrs. Nicole Biollo, for planning, coordinating, and getting all our students ready to share some Christmas spirit.
As you prepare for what is a busy time of year be sure to take some time for yourself and reflect on all the wonderful things you have accomplished this past year. 2019 was a great year and we thank each of you for the contributions you make to ensure that our students are successful.  We have accomplished many great things together and are grateful for the teamwork that we have in place to ensure that all stakeholders are successful.  Thank you again to our students, our parents and our staff.  Your commitment and dedication help our students grow and we are grateful for the support!   
The overriding message we hear at Christmas is one of 'peace and good will' to one and all.  We at Vera M. Welsh Elementary would like to wish everyone a very safe and happy holiday. Enjoy the warmth of every moment with your family and friends and carry that warmth with you  into the New Year!
School Resumes on Monday January 6th, 2020 - Take Care and see you all soon!  
Sincerely, 
Samear Abougouche
Principal
Vera M. Welsh Elementary School