Back to all posts
Posted on
Vera M. Welsh YouTube Channel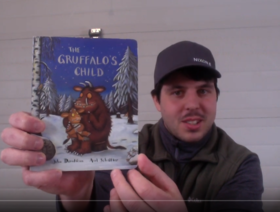 Hi all!
We sure miss you and hope you are all doing well.  
For today's entertainment, we offer Mr. Johnson reading a book.
We now have a YouTube channel! Woohoo!  We hope to be uploading videos for your entertainment and to support your new home learning experience.  
Mr. Johnson was our first volunteer for the channel.  
Click on the link to hear the story of the Gruffalo's Child by J. Donaldson.
https://www.youtube.com/watch?v=-jTHJdZBpmY&feature=youtu.be
Thanks to MacMillan publishing for giving us permission. 
Take care!